Every year, we work with our partner universities to offer students summer internships in translation. Our internships give students a chance to gain vital real-world translation experience at a language services company. This year has been no exception – despite the pandemic, we were well placed to take on interns, as many of our translators already work from home on a permanent basis.
Recently we caught up with three of our interns and asked them about what they expected from their internships, what they've learnt, what their challenges have been and what they're proud of achieving in their three months with Sandberg.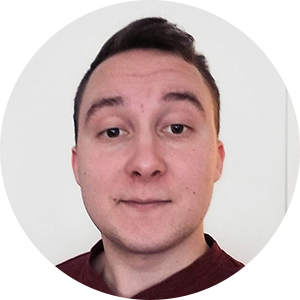 Jere is a student of English translation at the University of Helsinki and interned as a Finnish Account Linguist. "When I began my internship at Sandberg in June, the world was, as it still is, in the midst of the COVID-19 pandemic. Despite the remote nature of this internship, I was very excited for my first professional LSP experience."
"Although this wasn't my first internship, this was my first internship in a setting focused on language services, so I set some goals for myself: learning to use new tools (and getting better at using some I already knew), becoming a better translator and generally learning what it's like to work in a professional setting."
"Despite the unusual conditions, I feel like I'll end this internship having reached all my goals and then some. I've got to use multiple tools and become quite comfortable with them. This could have been difficult to do remotely with no one physically present to show you how everything's done, but I've been happy to see that even 'silly' questions have been met with supportive guidance all the way to the point where things are clear."
"This patience is definitely important and encourages you to keep asking those questions that might seem silly: for someone starting their internship (or anything new really) in a new setting, things could easily seem a bit scary or overwhelming without this kind of supportive environment."
This kind of constructive feedback boosts your confidence and encourages you to embrace learning new things.
"Constructive feedback from more experienced translators has been invaluable, even more so in cases where the subject matter might be familiar but the client has their own unique style that requires you to adapt, for example."
"This kind of constructive feedback also boosts your confidence and encourages you to embrace learning new things: when you're confident, the bar to try and learn new things is much lower than if you're afraid of failing."
"I've worked with many different people and every interaction has been pleasant and everyone has offered help when I needed it, for which I'm grateful."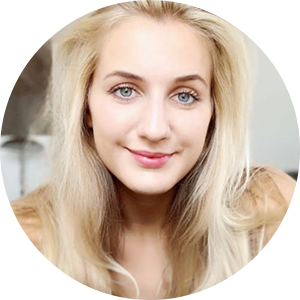 Lotta is a master's student in translation at Lund University in Sweden and interned as a Swedish Account Linguist. "My goals for the internship were to learn as much as possible about what it's like to work as a translator, about translating and about how to handle getting stuck on segments, retrieving information and working to tight deadlines."
"I feel like I've learnt to translate much faster and how to find translations of tricky words. Both of those things will be useful to me in the future and I'm very grateful! I've translated very different texts and I've learnt project management. I feel like I've really developed my skills."
It's easy to doubt yourself and your capability, but if you're persistent you will prevail sooner than you think.
But what about the challenges? "Project management for sure! It was difficult in the beginning, but it got easier and easier and now it is not difficult any more. There was a lot to learn in the beginning about translating as well, but it all sticks eventually and you shouldn't worry too much."
"It's easy to doubt yourself and your capability, but if you're persistent you will prevail sooner than you think. As I mentioned before, I do feel like my translation skills have improved significantly, which I am certain will help me during my last year at university. It's been a challenge but also a blast!"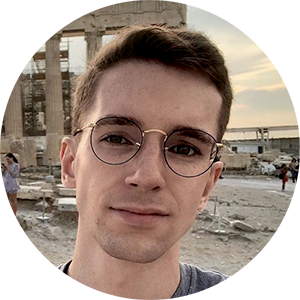 Jesper has a degree in Spanish, another in video game translation and localisation, and has just finished a third in Swedish. He's based remotely in Manchester and interned as a Swedish Translator. "When I started this internship, my main goal was to learn as much as possible and really get a sense of how it is to work as an in-house translator, and as a translator in general. I had previously done some freelance work, however I never received any feedback and felt a bit stuck. At Sandberg, not only did I receive constructive feedback on a lot of my jobs, but I also felt like a valued member of the team."
"The Swedish translator team were extremely helpful and always willing to help me and provide me with great feedback and useful tips. With regards to the ISO quality standards, they now finally make sense to me and I understand how they are implemented in an agency and in a translator's daily work. Finally, with regards to the tools, I have learnt how to work with five different tools."
"I'm very happy about the achievements mentioned above, and equally happy about the relationships I have been able to make here at Sandberg. Even though everything was remote, I still managed to make some friends. I have thoroughly enjoyed my daily contact with the Swedish translator team, the project managers and of course, my team manager."
"Prior to starting the internship, I was a bit nervous whether I would be able to measure up to what was expected of me. I was questioning whether my language skills were up to par and whether I would be creative enough for the marketing jobs. I've found that these insecurities were just that, insecurities."
I appreciated especially being treated as a valued member of the team, and not necessarily as an intern.
"With regards to being creative, it's true that I have at times felt a bit scared to alter a text too much. This is as well something that my peers have pointed out. I believe this to be my biggest challenge moving forward, to trust myself enough to focus on translating meaning and not merely words, and thus creating the best translation possible. With all the help I have received from the rest of the team I am sure that this will come with time, and of course with effort from my side."
"I've also learnt that investing some extra time in doing the proper research and reading through the references does make a great difference. This is especially important for a generalist, with so many different clients that all require different solutions and wordings (a lot of them being merely preferential, as I've learnt)."
"Overall, I'm very happy with my experience here at Sandberg. I've learnt a lot and my time here has passed incredibly quickly. I appreciated especially being treated as a valued member of the team, and not necessarily as an intern. It was clear that not only was I here for my own learning, but also in order to have a positive impact on the company. This, for me, makes all the difference and encourages you to work harder and feel a lot more motivated."
---
Why not start your career at one of the world's top specialist translation companies, getting guidance, support and training along the way? To find out more about what we do and the employment opportunities we currently have available, take a look at our jobs and vacancies pages.