Each Nordic country has its own unique traditions and ways to celebrate the arrival of summer. This season makes its presence felt with a (sometimes modest) rise in the mercury, frequent bright sunshine during the day and a long, drawn-out twilight best enjoyed beside a campfire on the shore of a pristine lake. By now, the foliage is lush and verdant, with flowers in full bloom. Insects appear too, although in smaller crowds than you might be used to elsewhere, with the exception of the cursed midge, which plagues visitors to the countryside with their maddening buzz and pesky bites. ?
The further north you go, the subtler the signs of summer grow. The trees don't reach quite the same height as their more southerly neighbours. In southern Scandinavia, for example, the climate is hot enough for orchards of apple and pear trees, whereas north of the Arctic Circle the only obvious hints of summer's arrival might be slightly greener grass and slightly less snow.
That's unless you're a bird fan, of course. In Iceland a favourite harbinger of spring (often hard to distinguish from summer in this part of the world) is the lóa or golden plover (Pluvialis apricaria). Every year it migrates south to north from as far afield as the north coast of Africa before landing in Iceland to breed. Its arrival signals the onset of lighter evenings and better weather.
An escape from the city
But how do the people themselves spend their summers? There are some commonalities to be found across all Nordic nations: abundant, aggressive barbecuing; the donning of shorts in weather deemed far too cold for this elsewhere; swimming in the lakes or sea; and the annual retreat to the summerhouse (known in Danish as a sommerhus, Swedish as a sommarstuga or fritidshus, Icelandic as a sumarhús or sumarbústaður, Norwegian as a hytte and Finnish as a kesämökki).
With international travel off the cards for most of this summer, the stage is set for a massive boom in domestic tourism in many countries where restrictions are being eased. This is perhaps somewhat more popular already in the Nordics than elsewhere due to high summerhouse ownership rates, with around half of all Norwegians having access to a hytte, for example. Countries like Iceland are heavily reliant on international tourism in the summer months, and a massive new campaign has been launched encouraging Icelanders to travel at home this year. The lack of tourists has also led to the country's oldest tourist-focused magazine, Iceland Review, being published in Icelandic for the very first time since it started in 1963.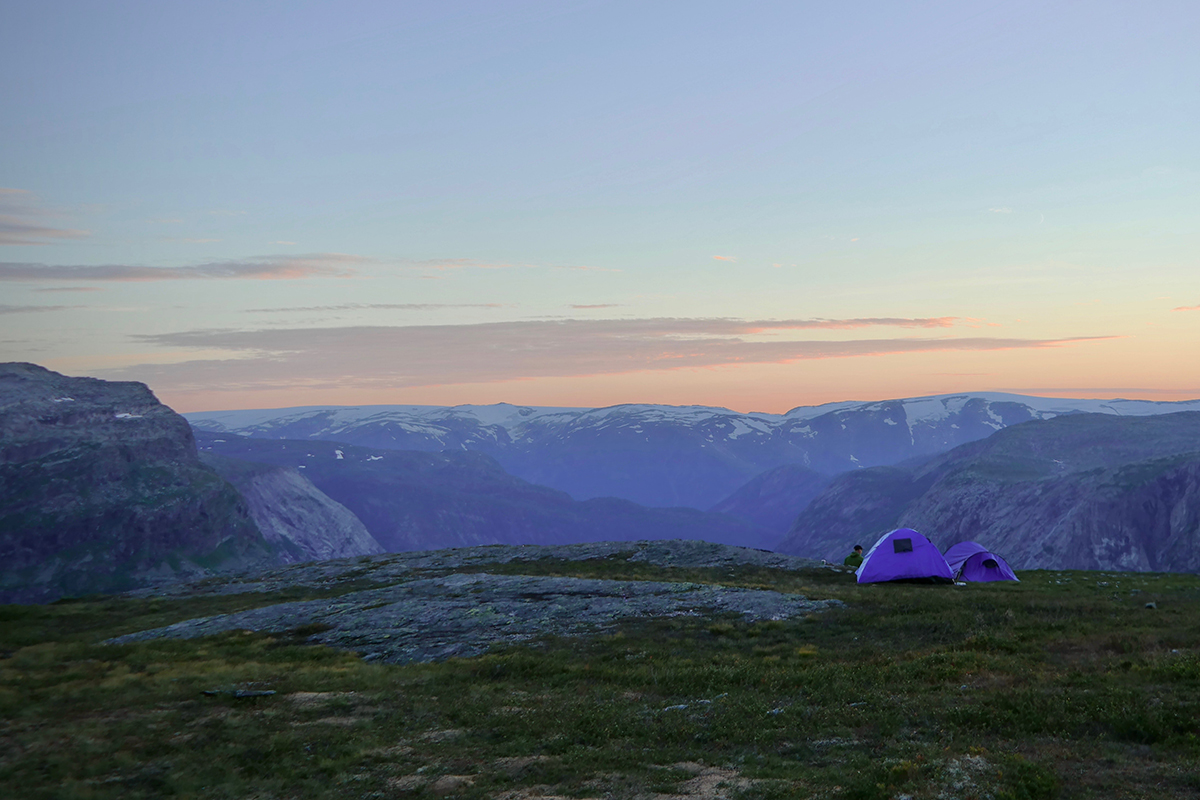 Of course, not everyone is fortunate enough to have a summerhouse at their disposal. Luckily there exists a strong tradition of wild camping in the Nordic countries. The right to roam or "everyman's right" (Finnish: jokamiehenoikeus, Icelandic: almannaréttur, Norwegian: allemannsrett, Swedish: allemansrätten) entitles visitors to cross private land and in many instances pitch a tent for one or two nights. Similar rights exist in Czechia, Estonia, Scotland and some German-speaking countries. This democratic principle makes beauty spots accessible to everyone regardless of who owns the land, and means you're not crammed into a campsite with other tourists. ?
When it's safe and permitted to do so, we should take a leaf out of the Nordic countries' book and use this summer to explore the corners of our own country that we might never have visited before. Of course, bear in mind local coronavirus-related restrictions. In some rural areas, there are concerns about influxes of domestic tourists overburdening local emergency services. Let's travel responsibly, and only once we've got the go-ahead from our local government.
Don't let the barbecue go out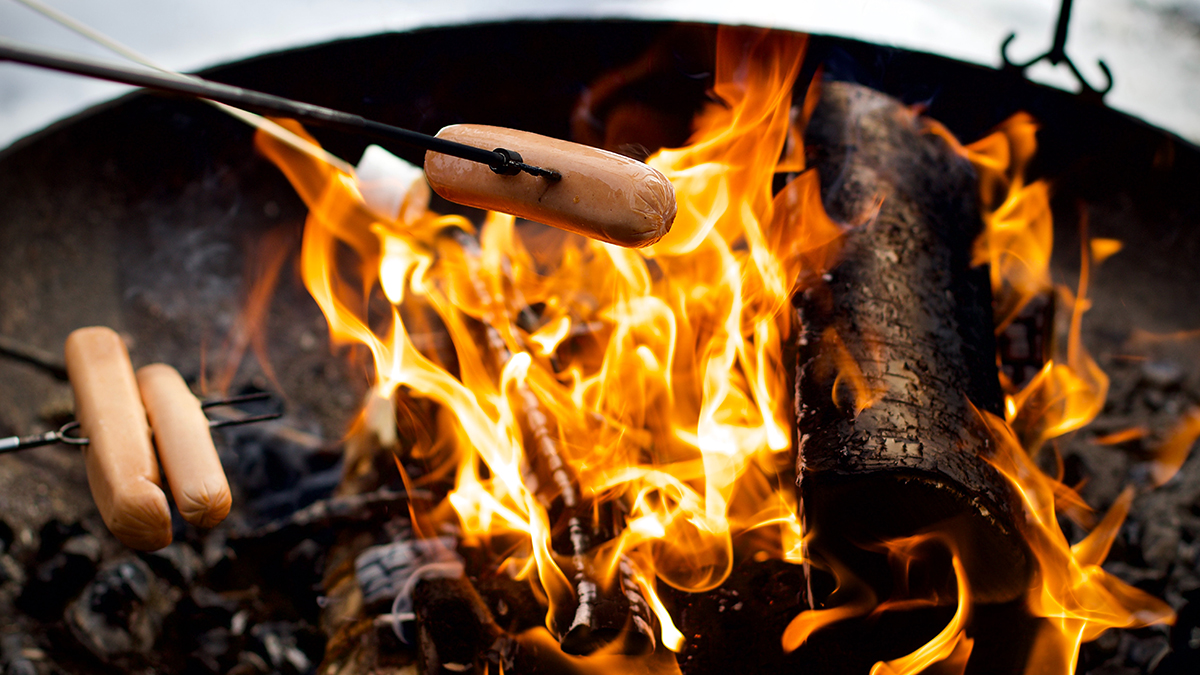 Perhaps unexpectedly given the climate for the majority of the year, outdoor barbecues are extremely popular in the Nordics. Many people have gas grills at home, as well as a smaller charcoal-fuelled barbecue for use on holiday or ute i naturen ("out in the nature"). Almost anything goes: veggies, frankfurters, burgers, steaks, entire racks of ribs or maybe a whole side of salmon are all fair game. Seafood is normally a safe bet as the quality is excellent (and if you're barbecuing on the beach, it just makes sense doesn't it?).
The main event at this time of year in many of the Nordic countries is midsummer, which marks the summer solstice (the point in the year when the days start getting shorter once again). Danes and Norwegians celebrate what they call sankthansaften (St John's Eve) with a big bonfire on the beach on 23 June. In Finland, the same tradition takes place on juhannus ("John the Baptist's holiday") between 20 and 26 June. In pre-Christian times, the celebration was called Ukon juhla ("Ukko's celebration"), honouring the Finnish god of the sky and weather. Sweden has a slightly different take on things, with its midsommar consisting of a dance around a flower-studded maypole. This became the basis for a well-received horror film of the same name, released last year.
Towards the end of the summer, Swedes and Swedish-speaking Finns will often throw a kräftskiva or "crayfish party". ? Despite IKEA's best efforts to promote their frozen crayfish in store, the tradition doesn't seem to have taken off more widely. The occasion originates in an early 20th-century Swedish law restricting crayfish harvesting to the end of August. Despite the legal restriction no longer being in place, the tradition stuck and Swedes still eat mountains of crayfish at the end of the summer. They're traditionally cooked in salted brine with a whole head of dill.
---
For most of us, summer this year will look quite different from those of years past. In all of the Nordic countries except Sweden, which took a radically different approach to handling the pandemic, the coronavirus peak has long since passed and restrictions have been relaxed, meaning the retreat en masse to the countryside will take place in much the same way as it always has, perhaps with slightly boosted numbers due to less travel abroad.
The rest of us are anxious to get out of our homes and for a change of scenery. The key to enjoying this summer will be simplicity: casual barbecues shared with family, evening bonfires on the beach with friends and appreciating the louder-than-usual birdsong before it's once again drowned out by traffic noise. Of course, depending on where we live, we'll have to wait a bit longer before all of that is possible – but just think of those long, lazy Nordic nights as your light at the end of the tunnel. ?